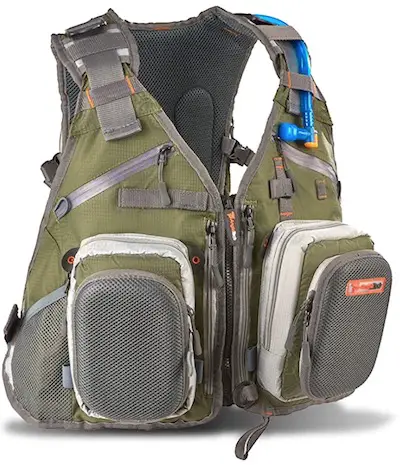 Use the following simple guides to choose the RIGHT GEAR for the right fish and situation.
My preference for choosing fishing gear is to pay more than I think I'm going to have to. It always works out that way. I have noticed over the years that whenever I've overspent for something, I've not been disappointed with it.
When I try to go cheap, I often have a bad experience that makes me learn the same fact over and over.
BUY A LITTLE MORE THAN YOU CAN AFFORD.
Really. This goes not only for fishing gear but for just about everything. Any of us can go buy a $2,000 car and drive it around. We'll have problems all the time with it, and we'll curse it and it will put us in a bad mood often. We'll have saved money, but it will have caused us more problems than it was worth.
Instead, we can buy a $9,000 used car and have far fewer problems. Or, we can buy a $20,000 used car and have even fewer problems. OR, we can spend $30,000, more than we can afford, and we'll suffer mentally for that too.
So, don't buy the highest price fishing gear out there just because you think you need the best. BUT, if you can afford it without thinking about it, just get the best gear you possibly can. To me, there's nothing worse that losing a fish that is on the hook. I mean, it's THERE. You have it if everything goes right.
Then in a blink, you lose it. Why? Your line wasn't up to it. Your hook bent. Your old rod fraid your line. You didn't tie a knot correctly or with as much patience as you should have. You don't have a good enough net, a long enough net. Maybe you bought a cheap plug that was a fraction of the cost of a Rapala lure. You saved $8 and lost a 40 lb, an 80 lb. tuna or wahoo because of it.
If you're going to go fishing, you owe it to yourself to buy good gear. Buy it and take care of it and it will last far longer than junk fishing gear.
Why Buy the Brand Name Fishing Gear?
Yes, brand name fishing gear is expensive. That's a given. Why get it anyway? Isn't it better to always try to save some money?
That depends. If you can save some money on brand name fishing gear – YES, by all means, do it. If someone is selling their tackle box or closet full of fishing gear and you can get it for 30% off? YES GET IT!
Should you buy off-name brands for your fishing needs?
No. Never. Don't do it.
Get the brand name gear and spend the money if necessary.
Brand Name Fishing Gear
Lasts Longer
Works as Intended
Keeps You in a Good Mood
It's possible to have it replaced if it fails!
Rapala. Penn. Daiwa. Abu Garcia. Gamakatsu. Owner. Power Pro. Orvis. Ray Bans. Etc.
All of them worth the money. I've used them for decades.
Ask your friends what they're using. Look at what the pros are using and recommending. The bigger brands have the money for quality control to find problems in products before they get to the shelves.
That's worth a lot because things CAN go bad in any manufacturing process. Finding the problem fishing products before you buy them is part of what you're paying for.
If you see me recommending something you can't afford, reconsider it and maybe hold off until you can afford it. Please don't buy junk gear because it will affect your fishing success and happiness.
---
More Fishing Guides with All You Need to Know
We have an ENTIRE AMAZON STORE here you can browse to see if there's some shirt or other item you'd like to buy instead of these recommended boyfriend gifts.