Welcome to our "How to Catch Florida Flounder Fish – A Complete Guide" where we give you all the facts you need to help you catch this flat-bodied fish with eyes on the same side of its head. Flounder are great to eat and easy to catch. Learn which lures and baits work best.
Please note, their numbers are "Near Threatened" and the season is short and the limits are small. They are fun and easy to catch for kids, and you might target them anyway for this reason. As long as you're letting them go, tight lines to you.
Bookmark this page (Windows CNTRL+D, MAC CMD+D) so you don't lose it.
[Page Updated – 14 August 2022]
HOW TO CATCH FLOUNDER—Guide
Gamefish Ratings
Size: 3/10,  Fight: 3/10,  Difficulty to Catch: 2/10,  Taste: 6/10
INDEX to Sections in this Guide:
---
PRO TIP – Flounder fish are also called doormats, fluke, flatfish, and bug-eyes. Some call them Fish with eyes on one side of their head!
Florida Flounder Facts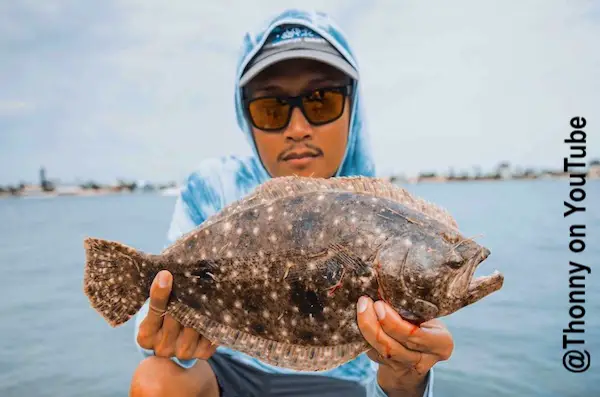 4 Species in Florida: Gulf Flounder: Paralichthys albigutta; Southern Flounder: Paralichthys lethostigma; Summer Flounder (fluke): Paralichthys dentatus; and the Fringed Flounder: Etropus crossotus.
There is also another species that can be fished from Georgia up to Canada, the Winter flounder: Pseudopleuronectes americanus.
Similar Species: Nothing similar to this body shape (flatfish), very unique among Florida fish. You're not going to misidentify one of these fish!
Conservation Status: The southern Flounder (Paralichthys lethostigma) is Near Threatened as identified by IUCNRedlist.org. They are overfished and should be avoided as food as populations of each species replenishes.
The other Fluke are labeled "Least Concern" By the IUCNRedlist. Overfishing and pollution has caused a drop in fish numbers across the globe. It is estimated that only 30 million Fluke exist in 2020-2021. View Seafood Watch to see recommendations.
Description: These fish look rather roundish but are longer than they are wide. The thickness of the fish is very thin – around 1-2 inches, even for big doormat-sized fish.
The fish are brown with a camouflage pattern on the top – which faces up while laying on the bottom.
The bottom side is white or off-white color. Fluke can change color to blend in with the surroundings and be less visible to predators and prey. Gulf fish have some dark spots on the brown side, 3-5 is typical, but more are possible.
The eyes of the Fluke fish begin on opposite sides of the head, and the right one moves to the left side of the head as it grows into an adult. It is quite a bizarre-looking fish as an adult, and resembles a stingray to some degree (without the long tail.)
Length: They grow to a maximum length of around 37-inches (95 cm.) and are typically found in the smaller size range of 9 to 24 inches (23-61 cm.) The width of a typical fish of this species is around half of its length. They are typically from .75 to 2-inches thick.
Weight: The average Fluke fish weighs about a pound up to five pounds.
Range/Distribution: Florida has these species along all its coasts. They also occur in the northern Pacific and in Europe. These are different species from those found in Florida.
World Record Flounder
The biggest one ever caught (by species).
GULF FLOUNDER (Paralichthys albigutta)
Weight: 7 lb. 2 oz. (3.2 kg)
Location: Bogue Sound, North Carolina, USA
Date: 10/4/2011
Angler: Charlie I. Aman
SOUTHERN FLOUNDER (Paralichthys lethostigma)
Weight: 20 lb. 9 oz. (9.3 kg)
Location: Nassau Sound, Florida, USA
Date: 12/23/83
Angler: Larenza Mungin
SUMMER FLOUNDER (Paralichthys dentatus)
Weight: 22 lb. 7 oz. (10.2 kg)
Location: Montauk, New York, USA
Date: 9/15/75
Angler: Capt. Charles Nappi
FRINGED FLOUNDER (Etropus crossotus)
These flounder fish reach a maximum of 8.7 inches (22 cm.) and it is thought anglers rarely register their catch for the record. Bigger ones probably exist.
Florida Record
Species: Bothidae or Pleuronectidae
Weight: 20 lb 9 oz
Location: Nassau County
Date: 12-23-83
Angler: L. W. Mungin
Why Catch Fish With Eyes on One Side?
If you get a chance to fish in Florida, you probably are not going to specifically target flounder. They are great to eat, but at this point in time (year 2020-2030) there are going to be low numbers and it's best not to eat or target them.
You will catch them as by-catch because they eat just about anything, and in certain ocean environments (shallow and over sand usually) they can be plentiful in some areas.
Anglers can only take 5 total fish of this species during the course of the short 45 day season.
We recommend you just release them and catch other fish to eat which are probably even more delicious (snook, redfish, sheepshead, trout, pompano, snapper, grouper, mahi-mahi).
Please don't target them – their numbers are not healthy at this time.
Be gentle with the Fluke you do catch and release!
Where To Find Them?
Habitat – They are primarily found on sandy and mud bottom in saltwater canals, bays, harbors and along sandy shoreline. You can catch this fish from shore, in a boat, kayak, or from a pier.
Though they are often found ambush fishing while hidden under sand on the bottom, they are also active hunters and will chase baitfish through the open water, sometimes scattering them at the surface.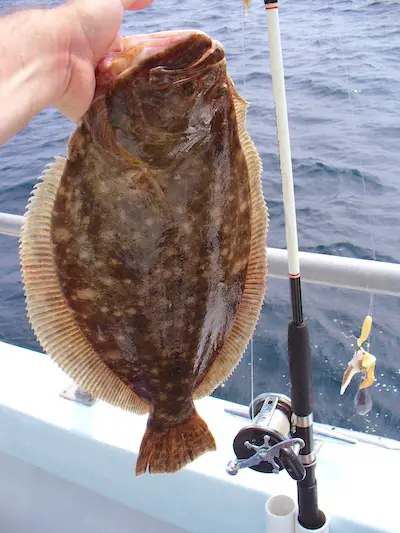 What Do Flouders Eat?
bull minnows (creek chubs)
shrimp
fiddler crabs
stone crabs
mud crabs
sand fleas
sand crabs
fresh shrimp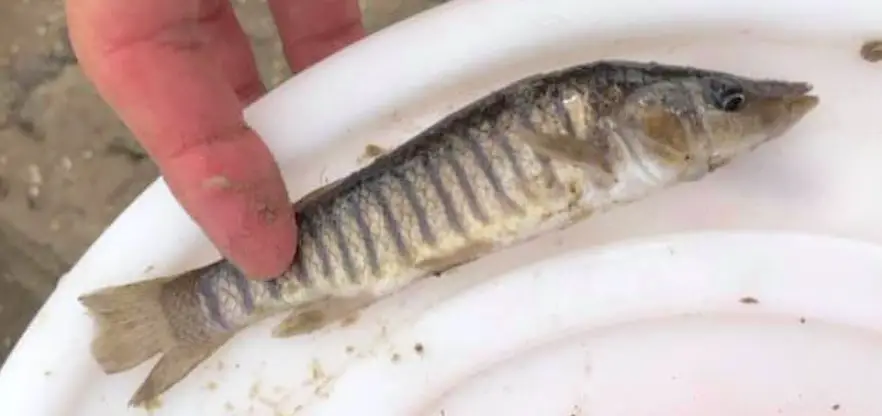 Flounder are ambush hunters – like pit viper snakes, just lying in wait most times. They stay on the ocean bottom in shallow areas, burying themselves in the sand and leaving just their eyes exposed. When a fish comes close, they are capable of fast bursts of speed to grab their prey.
They eat just about any small fish or crustacean. Baitfish of all kinds frequently fall prey to flounder fish as well as crabs of a range of sizes. They seem to prefer soft fish flesh, so baitfish are a primary target. You can catch them with shrimp (of course).
Best Bait?
Personally, I think the best bait is a soft baitfish dragged along the bottom in sand. Next up would be a shrimp – shell on or off. Finally, they'll definitely eat mud crabs! Find the small brown mud crabs on the flats where the oyster shells are.
Any size works. You can also use cut-bait for flounder, strips of just about any fish works, including shark.
How to Catch Them—Techniques
From a Small Boat – Kayak, Canoe
Set up a light rod and reel with a sinker a foot away from a small size 1/0 hook. Put a strip of cut bait on the hook, or a dead or live baitfish, or a piece of shrimp. Heck, literally anything.
Fluke are not choosy fish, they'll eat just about anything on the bottom dragged through the sand. Drift along with the tide and you'll have a bit in no time if flounder fish are present.
From the Shore or Pier
Catching this fish from the shore or a pier is easy enough if you're in a location that has them. Toss out a shrimp or baitfish on the bottom on a single hook with some weight on the line and reel in slowly.
Small white lures worked close to the bottom work well too if you don't want to catch or buy bait.
When Is the Best Time to Catch Flounder fish?
Almost anytime is OK. You'll catch more when the weather is warm and they are ravenous, eating anything that floats by. Look for muddy or sandy bottom and throw a shrimp on a hook out there and see what happens.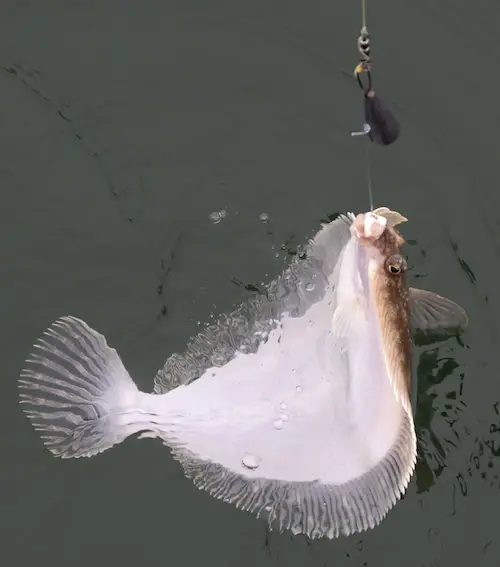 Gear – Lightweight Works
Best Rod?
Literally anything will work. These are not usually huge fish in general and you can catch flounder fish with a bamboo pole with a line hanging off the end of it if you wanted to.
Any lightweight rod will work well. Ugly Stik will work well, as will just about anything, like a piece of bamboo with line on the end of it.
Ugly Stick 7′ GX2 Inshore Rod for Spinning Reel (Best All-Around Reel) – Best all-around 7-foot Inshore Rod for Flounder, Sheepshead, Trout, Redfish, Snook, and other fish
Ugly Stick 7′ GX2 Inshore Rod for Baitcasting Reel – Best 7 foot Inshore Rod for Baitcasting
Keep in mind, that if you're getting a baitcasting reel – you'll need a baitcasting rod with this finger grab:
---
Best Reel?
Spinning Reels
Which type of reel you use for catching Fluke doesn't matter much at all. The important part of the puzzle is the hook and bait. Please follow our recommendations below for hook/line/bait.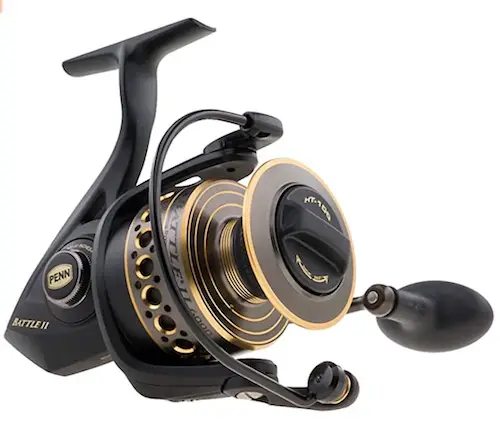 Very high ratings; Made in America (Seattle, WA.) – Our Favorite Basic Penn Spinning Reel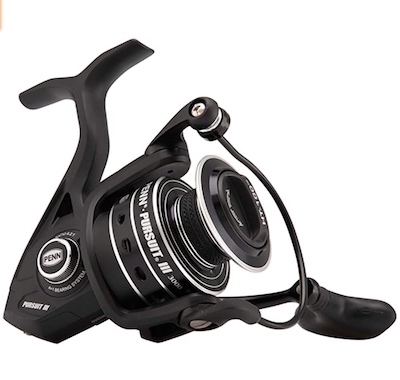 Very high ratings; Made in America (Seattle, WA.) – Another fantastic Penn Reel
---
Best Line?
Six-pound test works fine in almost all cases, only the bigger flounder are more than five pounds in weight. I'd probably go with 10 lb. test just to feel safe.
To be honest, I think it's always good to have 30 lb. test line on my rods because there is the chance you'll hook into a decent size Red, Snook, or even a Cobia even while you're targeting flounder fish.
You would almost surely lose those fish on lightweight line. However, my uncle Jim Rawlinson did catch a 40+ inch snook on a deepwater canal in Tampa Bay with nothing more than a 2 lb test line, a micro hook, and 1/4 shrimp. That's no joke! Story here.
Best 20 pound Test Braided Saltwater Fishing Line– (125 yards)
---
Best Hooks?
The best hooks are in the size 1 range and are sharp. I mean, this is the truth when catching any sort of fish, isn't it? We love the sharpened 1/0 hooks by Mustad, Owner, and Gamakatsu. These hooks are incredibly sharp and all the pros use them.
They're affordable enough that anyone can use them. They catch more fish. That's the important part.
---
Best Flounder Rig?
1.) Weighted Jig-head – 1/4 ounce to 1 oz. weighted triangle/diamond style jig heads (Brand: Bottom Sweeper, 1 oz.) with a wide gap work well for Fluke, Sheepshead, Reds, and a number of other Florida fish species.
With strong current – use heavier jig heads. What to put on this jig head? A crab, a piece of shrimp, or cut bait. Anything works with flounder.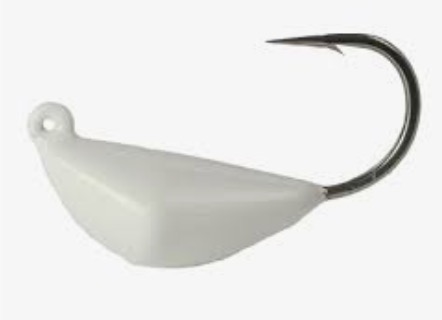 Quarter-size blue crabs on the hook work very well. Remove legs and paddle-tail and cut the crab with scissors into one-fourth crab chunks. Put hook in through one of the legs and out through the body.
2.) Carolina Rig – 1/0 All-purpose bait hook, strong swivel, egg sinker 1-5 oz. 20 lb. braided main line, 20-25 lb. monofilament leader. This is an easy rig and very effective for all kinds of bottom-dwelling fish.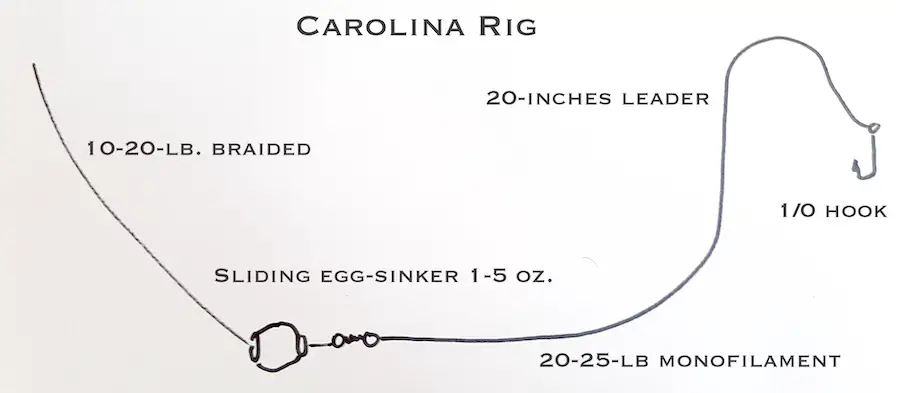 Flounder are nearly always on the bottom waiting for prey to swim or drift by. The carolina rig works well to get your bait on the bottom. You can also reel in slowly to drag the sinker through the sand and kick it up, this draws the attention of flounder and ensures more bites than just leaving your bait still and waiting for a bite.
---
Best Artificial Lures
Everyone has their own favorite lure for flounder fish. Let's just say this outright, this is NOT a difficult fish to catch. you could probably drag a snuff can on a hook over the bottom and catch one of these fish.
They are not hard to catch! They hook easily. They don't fight that hard. They have a distinctive feel to them once hooked so you'll know pretty quick if you have one.
My favorite if I'm using artificial is a weighted white jig head with a red-eye and white or silver baitfish – shad shape. I throw it out there, let it sink to the bottom, give it two small bumps and then reel in slowly, ensuring the lure is on or near the bottom.
Any small fish lure near the bottom can get hit by hungry Fluke.
What also works well, but people scoff at is a bass worm. Not kidding. The worm skids along the bottom and kicks up dust, drawing attention to itself and flounder love worms too. (They'll eat just about anything).
Flounder Fish Laws in Florida
Gulf and East Coast Waters
The Gulf, Summer, Southern, and Fringed Flounder Regulations
Minimum Size Limit: 14″ total length
Daily Bag Limit: 5 per harvester
Special regulations apply for this species when fishing in Biscayne National Park.
These laws may change again, so always stay up to date by checking the link below at the FFWCC. Fishing laws are strict in Florida with heavy fines and ignorance of the current law is no excuse.
Legal Flounder Harvesting Methods (Recreational)
Gear Requirements: It is LEGAL to take flounder with hook and line, spears, gigs, seine and cast nets. It is ILLEGAL to take them with any multi-hook in use with live or dead natural bait. Snatching fish from the water with your hands and snagging fish with any type of hook or contraption is also prohibited.
How to Cook them?
This is a very tender fish that tends to crumble easily. For that reason almost everyone who cooks the fish, unless making fish-tacos, bread-batters the fish before cooking to keep it together in one piece.
---
Recipe – Flounder Piccata
Clean your fish by gutting it and removing the organs, placing them in the trash bag placed outside. It's best to scale the fish and remove the slime layer outside in the yard because you know how scaling goes – you'll be finding scales behind the blender and stuck to the coffee maker for months afterward if you scale a fish on the kitchen counter.
This is an Italian flounder-lovers' recipe! You'll Need:
4 flounder fish fillets, 17 oz.
freshly ground black pepper
2 large egg whites (yes, remove the yolk)
2/3 cup seasoned bread crumbs (more flavor, the better)
good olive oil (it makes all the difference)
1 tbsp New Zealand butter (our preference)
1 lemon (juiced)
8 ounces scallops
1/4 cup dry white wine
1/2 cup fat-free chicken broth
1 tbsp capers – dry
sliced lemon for on top as you serve
2 tbsp chopped fresh parsley with the lemon on top for presentation
Preparation
Preheat oven to 200°. Add salt/pepper.
Beat egg whites, place crumbs in another dish. Dip the fillets in egg whites then bread crumbs.
Heat a large pan over medium to medium-low heat. 300° for induction. Spray/drip a good amount of olive oil on the side of the fish and lay it in the pan once hot (oil side down). Add olive oil to face-up side. Add scallops and ensure each is touching the pan.
Cook 4 to 5 minutes on each side, careful not to burn. Move scallops around. They cook fast too. Fish turns white when cooked.
Put fish on a plate.
Make the sauce. Over medium heat in the same pan as you cooked the flounder add the lemon juice, wine, chicken broth and the lemon halves, salt, pepper… bring to boil. Boil away about half the liquid.
Add scallops, and capers to sauce and spoon over fish with style and grace. Or, get your wife to do it! Add lemon slices on top with fresh parsely sprigs.
---
Resources
Image credits (top to bottom): Images by Thonny are titled. Other images may have been pulled from official government fishing websites. Any copyright information in that case is retained in the photo. Note, images may be cropped and otherwise optimized for SALTY101.com.
We have an ENTIRE AMAZON STORE here you can browse to see if there's some shirt or other item you'd like to buy instead of these recommended boyfriend gifts.