I really like to read, and I read books on a lot of topics. Fishing isn't usually one of them, because I tend to write books about fishing instead. Some of my fishing guides here at Salty101 are over 5,000 words long! But I do understand that MANY people enjoy reading books about fishing in Florida and other places. I thought I'd pull together some of the books that I've read and that I've heard of over the years.
All of these books are available at Amazon and can be delivered by mail or automagically over your Kindle ebook reader or ebook software. I don't use a Kindle, but my computer, phone, and tablet all have the free Kindle software installed. You can do that too. If you don't know how to go about it, let me know and I'll help!
List of Interesting Florida Fishing Books Full of Facts
Fish Florida Saltwater: Better Than Luck―The Foolproof Guide to Florida Saltwater Fishing
The above book by Boris Arnov has great reviews, I mean GREAT reviews, and has been around for 3 decades. I won't recommend you read too many of the books on this page, but I do hope you pick this one up. Everyone I know my age (54) that I fish with have read this Florida fishing book. I've passed my copy around to a few people, and it came back a little beat up, so I know they read it. This book covers all the major Florida fish and is the one I consider one of the bibles for our hobby.
Florida Bass Fishing: Locations and Techniques for Largemouth and Peacock Bass Fishing in Florida
Chris Lutz' book on bass techniques and locations is an essential guide for all of you guys and gals who like/love bass fishing. I focus on saltwater fish on Salty101, but I started out with bass on the Hillsborough River and in a couple of small lakes around the Brandon area of Tampa. Fishing for bass is great fun. I think it's fun to be able to choose the right lure or bait for bass because they can be so choosy sometimes. I remember the first time I went bass fishing. A guy I was working with, who had a head injury (I have a master's in counseling psychology) because he was struck by lightning twice and one time fell through a gymnasium roof because of it – took me fishing at one of his favorite spots. Within ten minutes he had hooked up with a 10 lb. bass. It was the coolest thing ever. Here was this guy trying to recover full brain function, and I suggested – hey, let's do something you used to do before the injury. BAM! He hooks up with this massive bass. He said it wasn't his first that big either. He fished all his life in the Brandon area, near the Mcintosh exit from the highway.
Dave Bosanko created this illustrated guide to Florida's fish in 2010 and it has been well received. If you're in need of a good guide to identify fish you catch (and there ARE some that will stump you!), this is a very helpful guide to have on the boat.
Another guide to Florida's amazing saltwater fauna. Compare this book and the one listed before and see which one would make you happier.
Fishing Secrets from Florida's East Coast (Wild Florida)
If you're an angler living on Florida's East Coast and you would like specific locations to target fish you're after, this guide can help you out. High marks from reviewers and yet not known all that well. Read the sample to see the writing style, and if you enjoy it, purchase this book today and get on it!
Note – this one is no longer on Amazon. Will relist if it returns.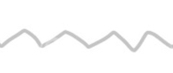 Secret Spots Tampa Bay to Cedar Key: Tampa Bay to Cedar Key: Florida's Best Saltwater Fishing Book 1 (Coastal Fishing Guides)
Frank Sargeant's books are still selling well. This one details some spots for fishing that you probably still haven't heard of. Frank is one of the original Florida anglers in the public eye, and he isn't likely to disappear at Amazon anytime soon. This book deserves a look. Open it up and read the free sample. It delivers.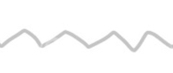 Though not specific to Florida fishing, I can vouch for this book having a number of great tips for surf fishing that will work for anyone, anywhere. If you surf fish a lot, you'd better get this book as you need to know the basics. After reading it, you'll see the differences between Florida surf fishing and fishing some other places around the US not quite so warm. I have this book and like it a lot.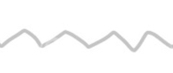 250 Amazing Fishing Tips: The Best Tactics and Techniques to Catch Any and All Game Fish
This is the kind of fishing book you buy for someone because you're such a good friend, and then you ask over and over if you can borrow it. I don't tend to read "Tips books" because they usually rehash the same old stuff I've heard for decades. However, with 250 tips in this fishing book, you WILL see some you have never heard of. Some are not so great, some are rehashed, some are good, and some are fantastic. It's worth a buy! (I borrowed a friend's copy.)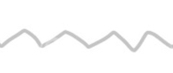 I don't have this book, but if I was doing much fishing in the Florida Keys, I'd get it. In fact, it's on my list to get later in 2021 as I think I am headed there at least twice in the fall. If you have this book – were you satisfied with it? Should I keep it on the list?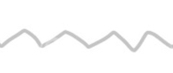 Those Were The Days: The Life & Times of a Florida Keys Fishing Guide 
There are many stories in this book, the author even took George Bush fishing and was referred to as the President's "First Guide." Good reviews and seems well written. If you long for the olden days (I do), this book might hit the spot when you're falling asleep on the pier during an overnight fish and you ate too much at dinner.
If you'd like to read some free 'book-length fishing guides' – I have written more than a dozen of them.
Find our Fishing Guides HERE